Sports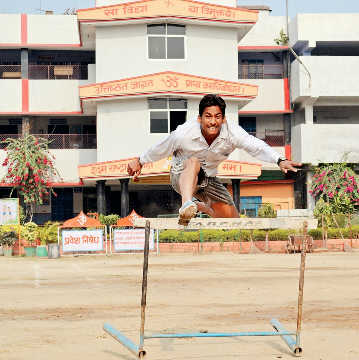 Saraswati Vidya Mandir organizes a range of sporting activities and maintains sports equipment that caters to all the sporting needs of its students. With sports periods scheduled twice weekly and with sports equipments available to students during free periods and after school hours, Durgawati Hemraj Tah Saraswati Vidya Mandir ensures that students get ample time and opportunity to engage in the favorite sport of their choice.
1. We are affiliated with SGFI
2. We are working with Kreeda Bharti
3. We are working with Vidya bharti Khel Parishad.